Elevating Protection, Performance, and Aesthetics through Ceramic Coating Excellence!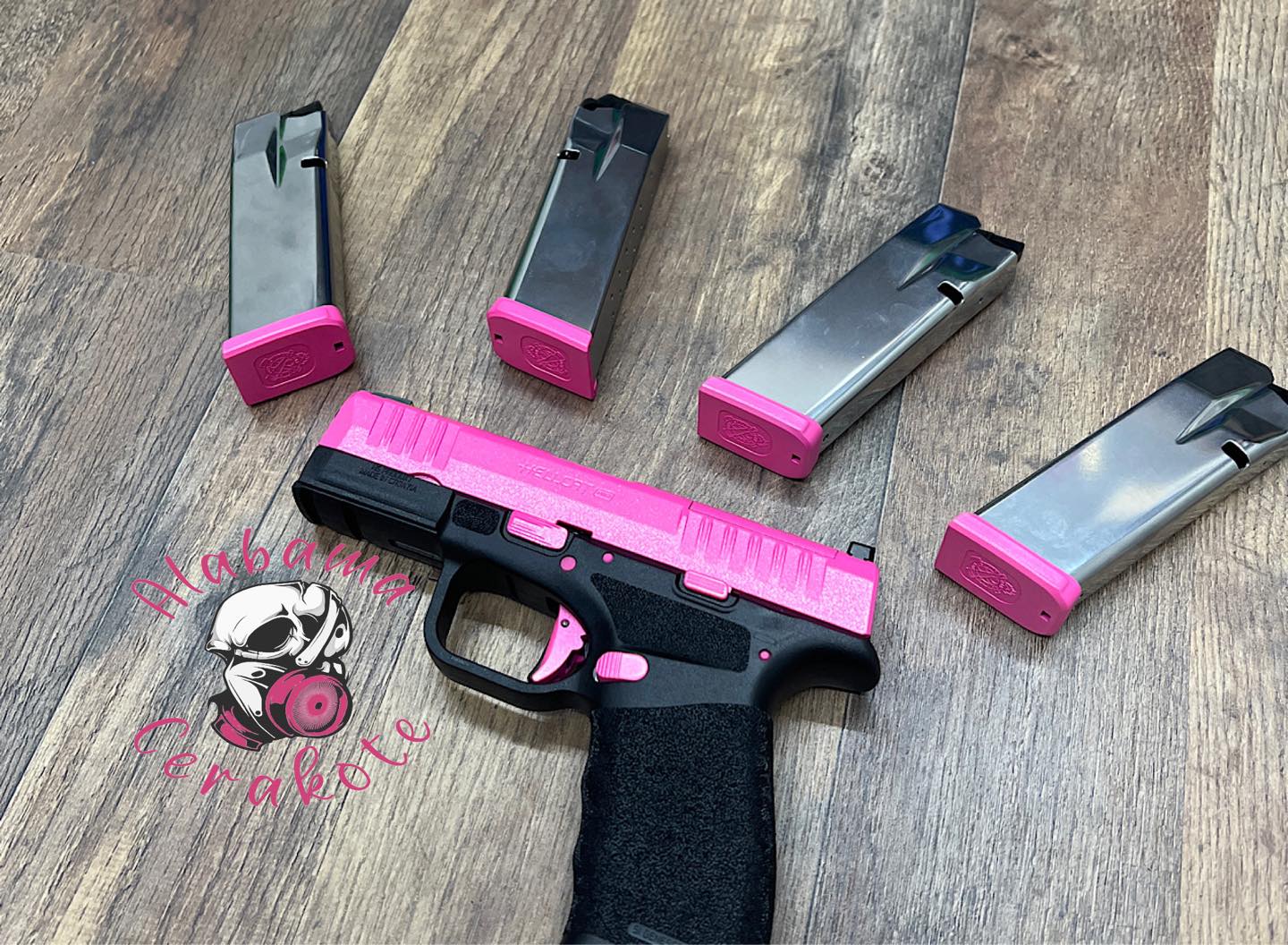 Alabama Cerakote
At Alabama Cerakote, we specialize in delivering exceptional ceramic coating solutions for a wide array of industries. Our highly skilled professionals are dedicated to delivering top-notch results that surpass our client's expectations. We understand the importance of quality, durability, and aesthetics when it comes to ceramic coatings. That's why we utilize state-of-the-art equipment, cutting-edge techniques, and premium materials to ensure outstanding outcomes for every project.
With certifications from industry-leading organizations like Cerakote, we possess the knowledge and expertise to handle even the most complex coating applications. We continuously invest in our team's education and skills by attending Advanced Training programs regularly. This allows us to stay up-to-date with the latest techniques and innovations in the field, enabling us to provide our clients with the most advanced and effective solutions.
At Alabama Cerakote, we pride ourselves on our commitment to customer satisfaction. We work closely with our clients to understand their unique needs and requirements, tailoring our services to meet their specific goals. Our team is always ready to offer expert advice, guidance, and support throughout the entire coating process.
We serve a wide range of industries, including aerospace, firearms, automotive, electronics, fitness equipment, and many more. Our extensive experience and versatility allow us to handle diverse projects, regardless of size or complexity. Whether you need to enhance the performance and protection of your firearms, improve the durability of aerospace components, or upgrade the appearance of automotive parts, we have the expertise to deliver exceptional results.
Alabama Cerakote also holds a Federal Firearms License and SOT 07/02, enabling us to handle various firearm types and NFA items. Our capabilities extend nationwide, and we can receive firearms from anywhere in the United States, ensuring a hassle-free experience for our clients.
Located in the heart of Alabama we proudly serve the local areas of Decatur, Huntsville, Florence, Muscle Shoals, Guntersville, Arab, Cullman, Moulton, and the Birmingham area. Our conveniently located facility is equipped with the latest technology and equipment, allowing us to provide efficient and high-quality services to our local clients.
We invite you to explore our website to learn more about our services and the industries we serve. If you have any questions or would like to discuss your specific coating needs, please don't hesitate to contact us. Our friendly and knowledgeable team is ready to assist you and provide personalized solutions tailored to your requirements.
Choose Alabama Cerakote for unrivaled expertise, exceptional results, and outstanding customer service. Experience the difference of our premier ceramic coating services today.
701 Highway 55 W
Falkville, AL 35622
Opening Hours
Mon - Wed    12-5 pm
​​Saturday: 10am - 8pm
​Sunday: 10am - 8pm