In our Cerakote Gallery, you will find a stunning collection showcasing the incredible transformations achieved through our ceramic coating services. From firearms to automotive parts, aerospace components to fitness equipment, our gallery exhibits the remarkable results we have achieved for our clients across various industries.
Explore the gallery to witness the enhanced protection, durability, and aesthetics that our Cerakote coatings bring to each project. Immerse yourself in the vibrant colors, sleek finishes, and flawless coatings that have elevated the performance and appearance of numerous items.
Whether you are seeking inspiration for your own project or simply appreciate the artistry and craftsmanship of ceramic coatings, our gallery is a testament to our commitment to excellence and the exceptional outcomes we consistently deliver.
We invite you to browse through our Cerakote Gallery and envision the possibilities for your own items. Experience the transformative power of our ceramic coatings and discover why Alabama Cerakote is the premier choice for all your coating needs.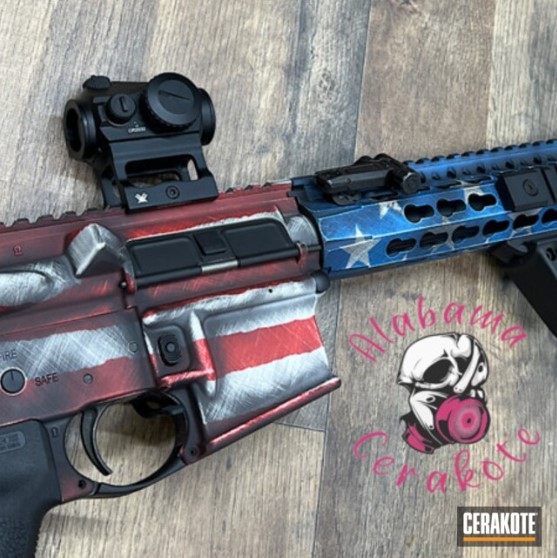 Patriot Distressed American Flag AR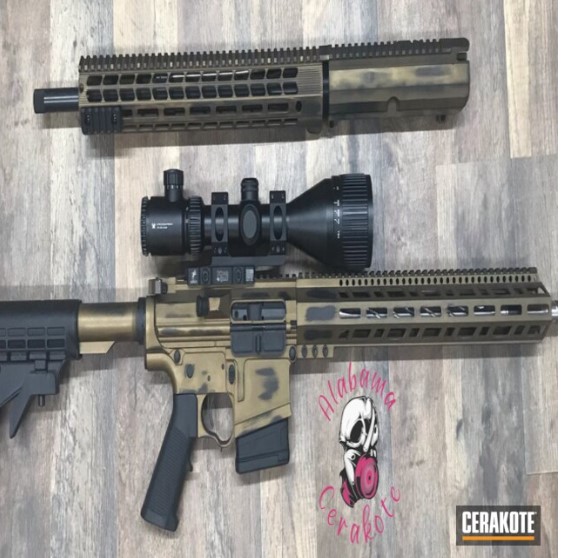 Ar Cerakoted Using Graphite Black And Burnt Bronze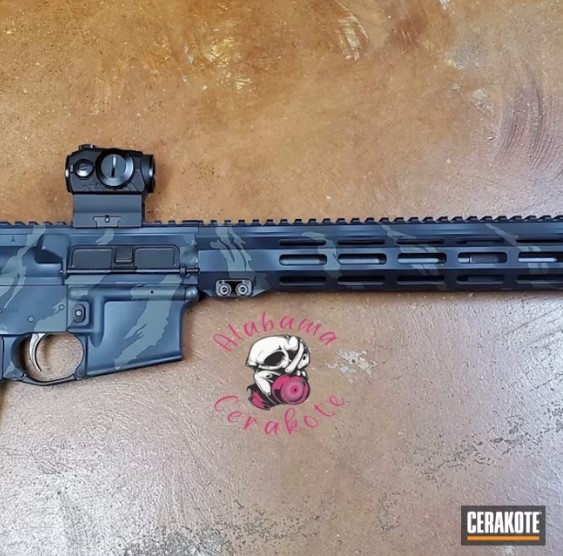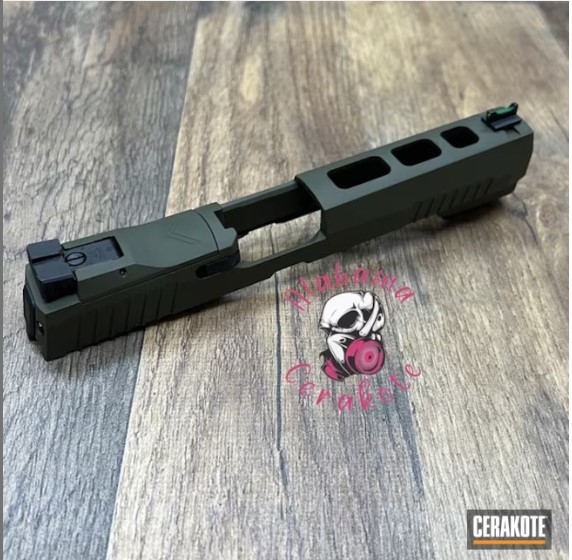 Cerakoted Gen Ii Matte Brown And Mil Spec O.d. Green Pistol Slide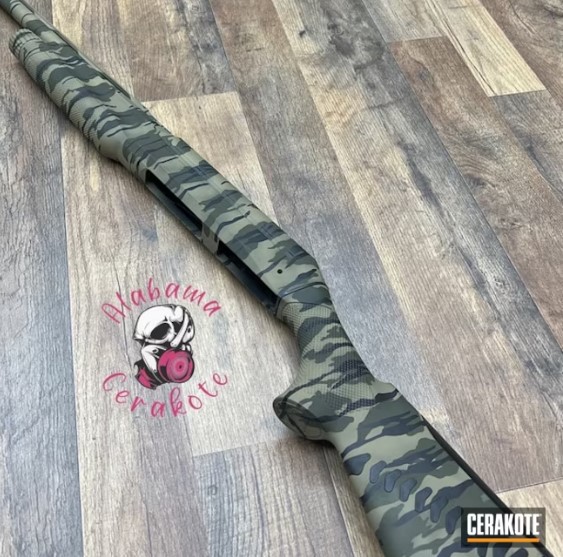 Mossy Oak Bottomland Cerakote On SBE II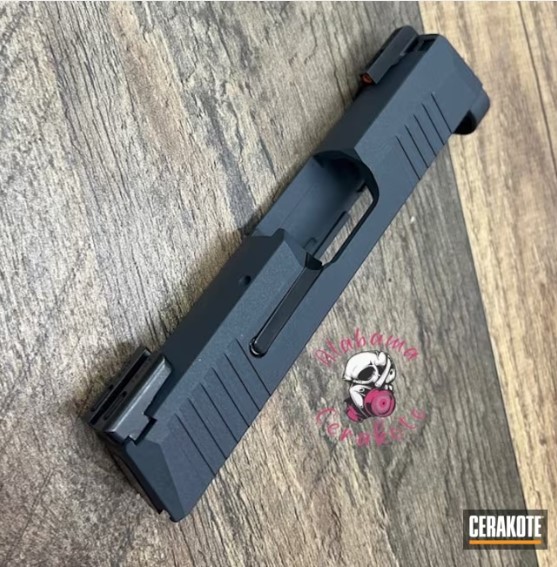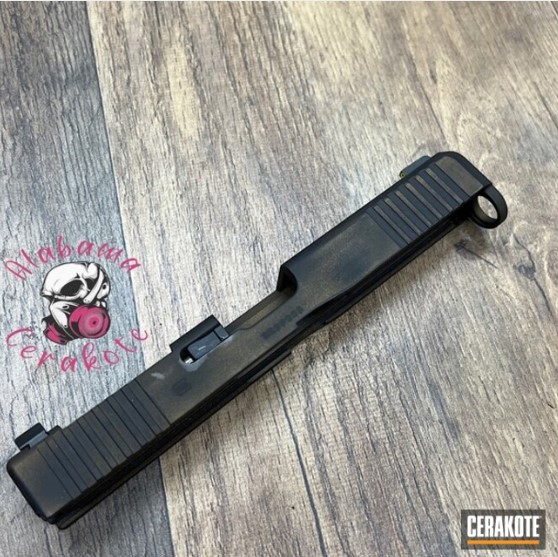 Cerakote Glock Distressed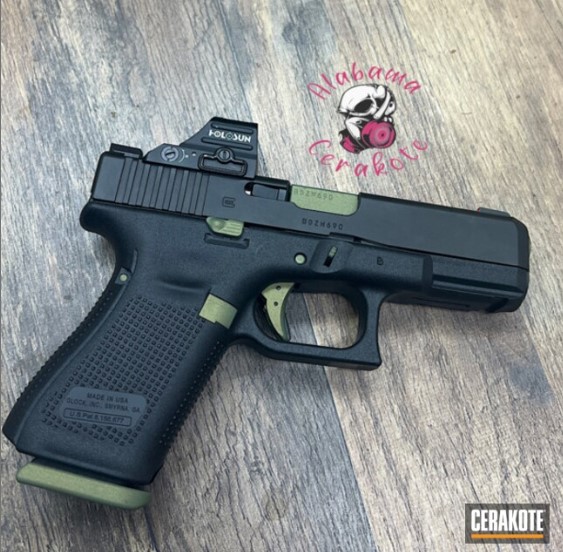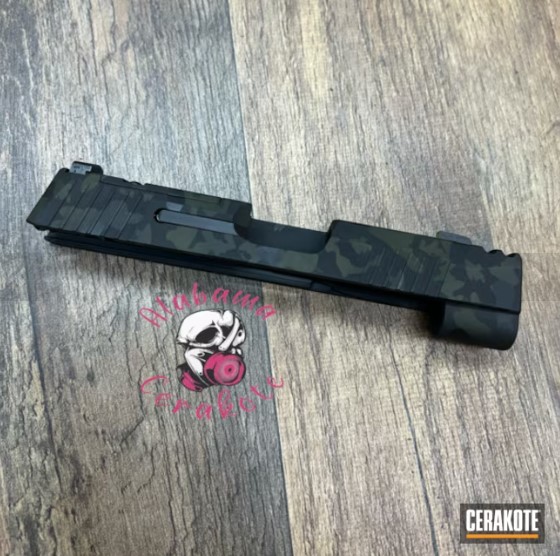 Black Multicam Cerakote on SIG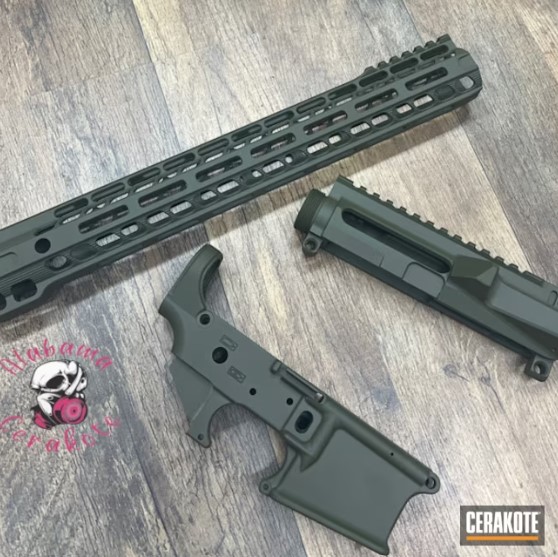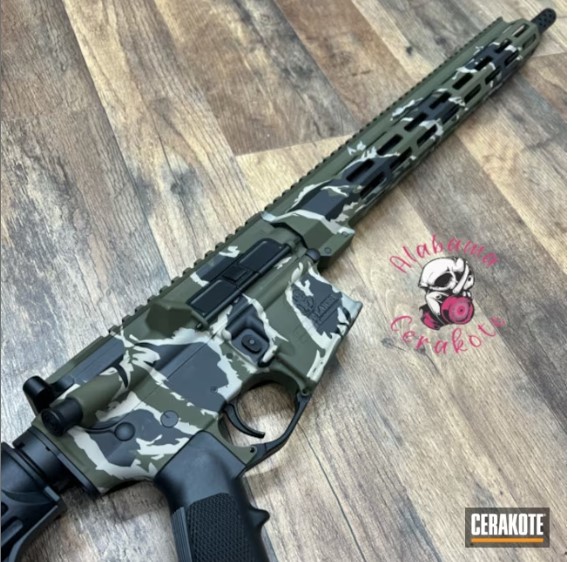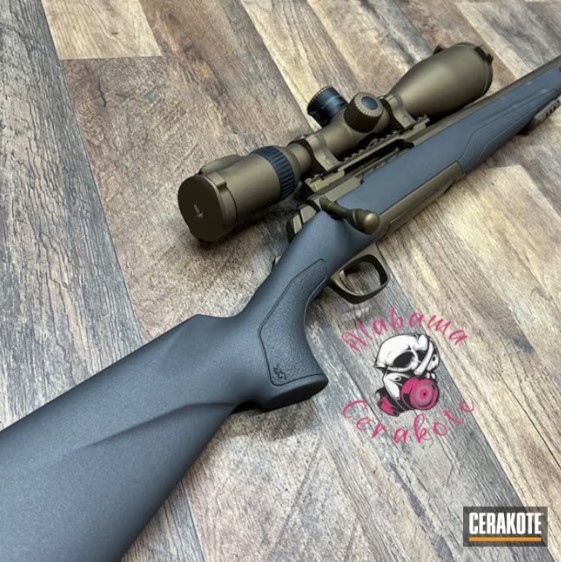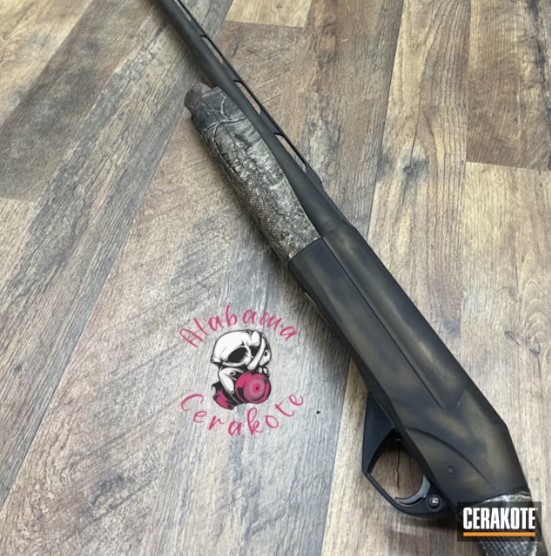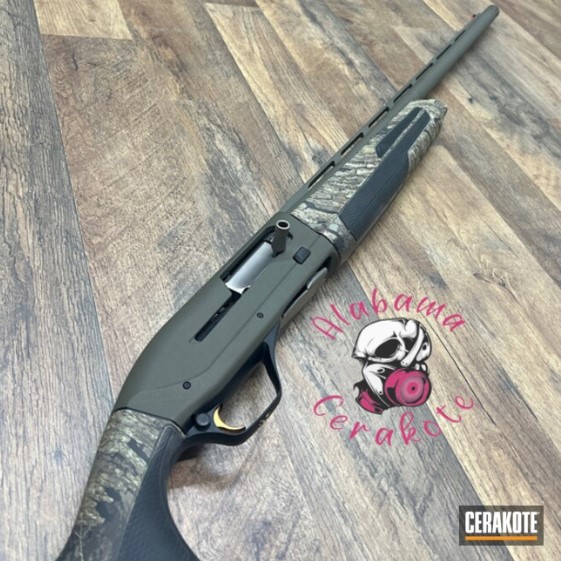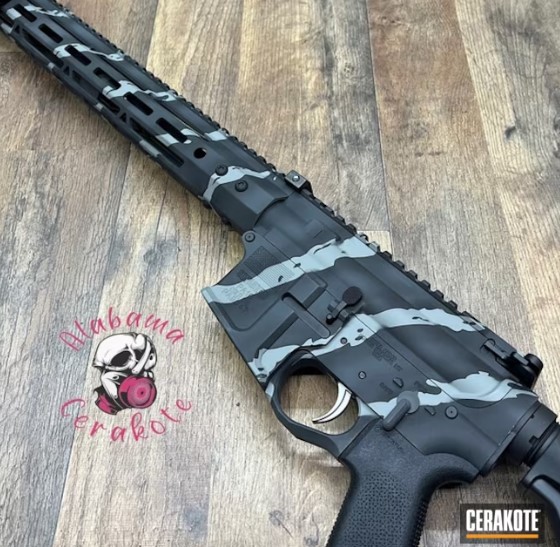 AR-15 Tiger Strip Cerakote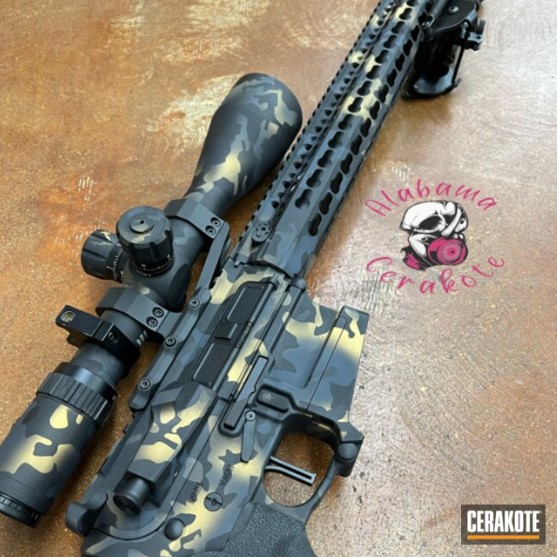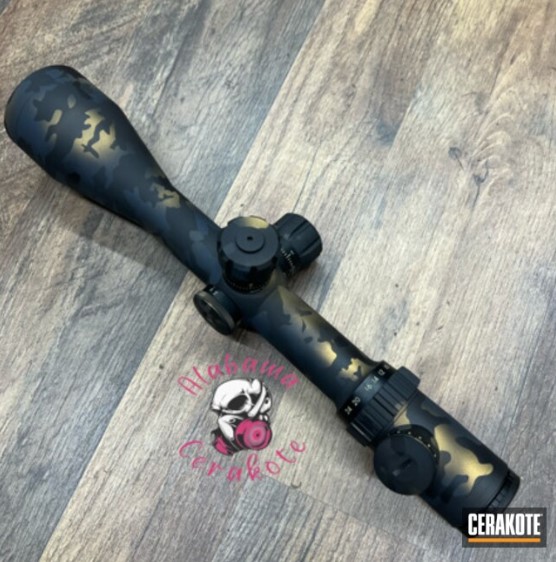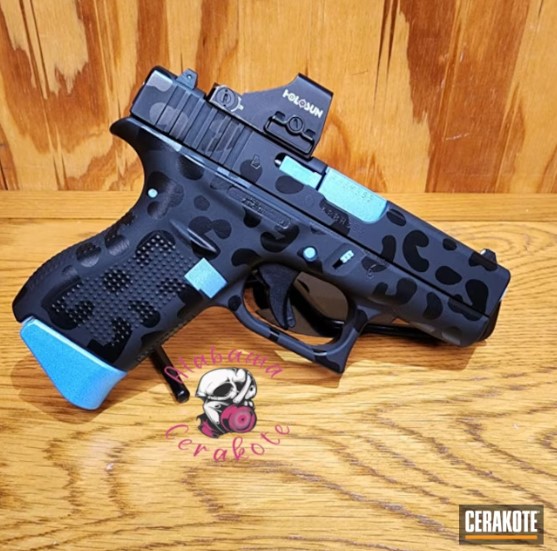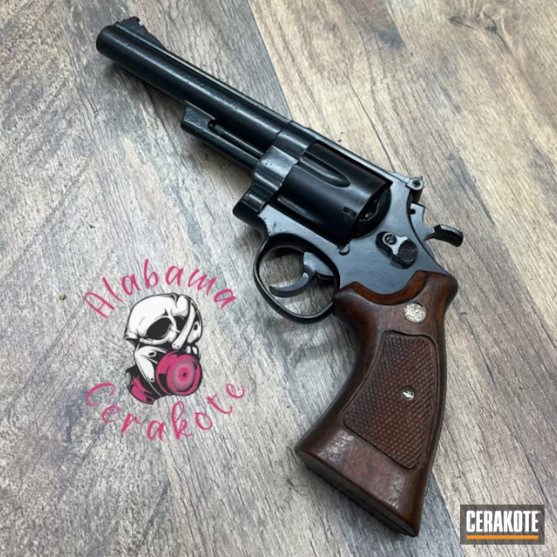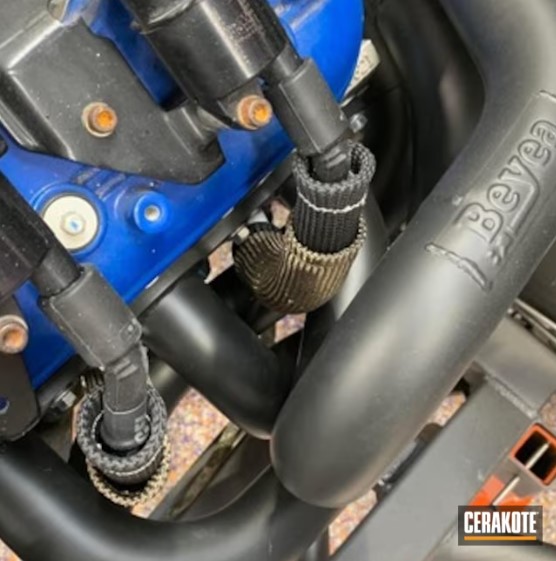 Cerakoted Headers In C-7600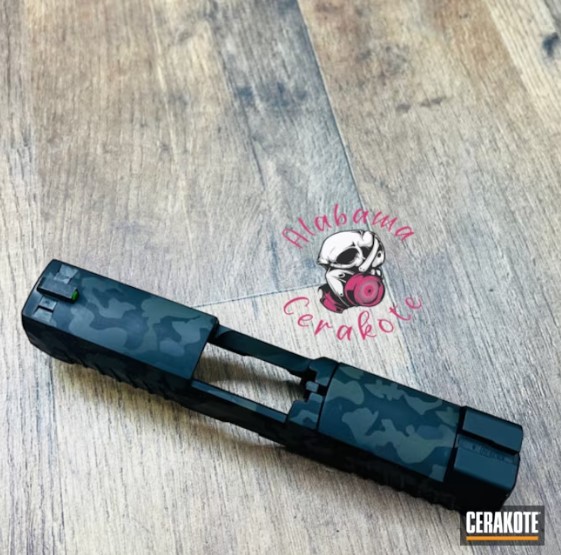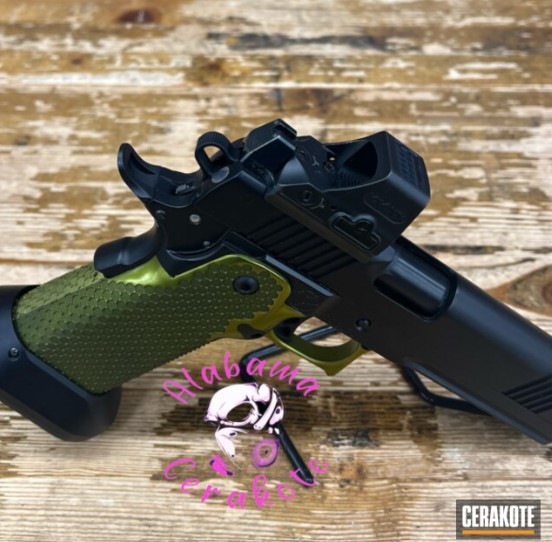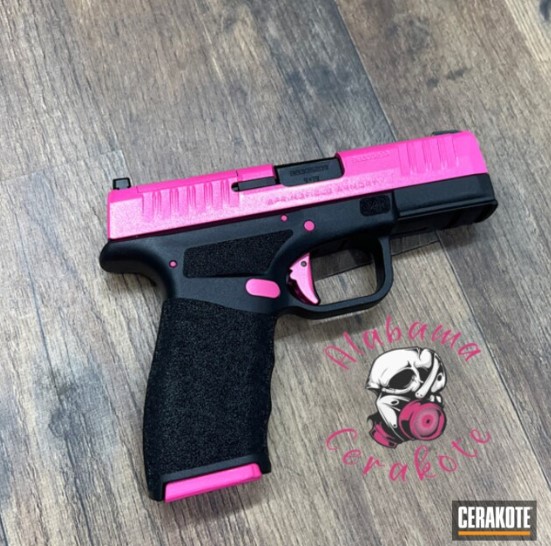 Cerakoted Hellcat In H-141 And H-300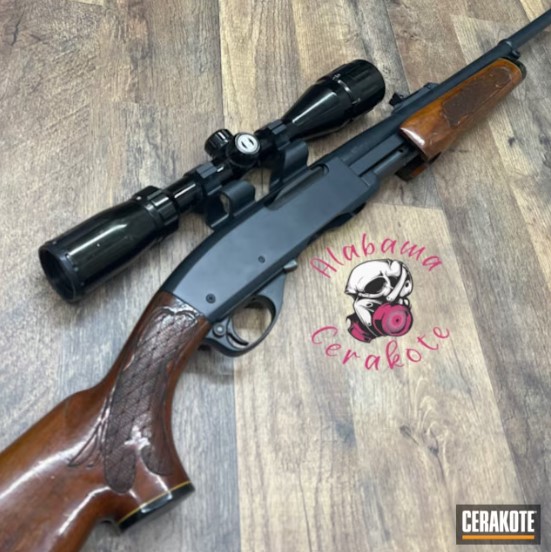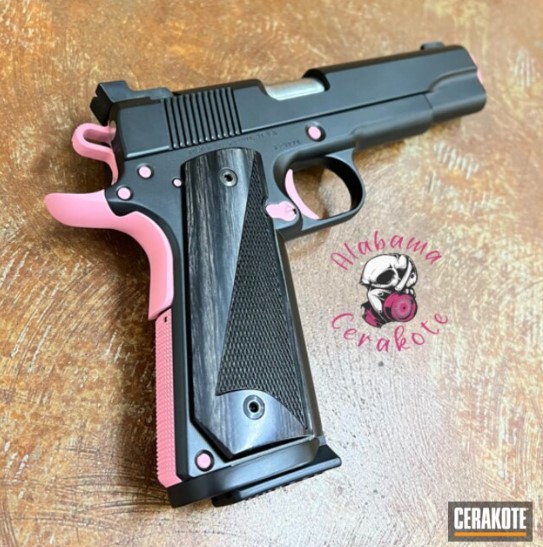 Cerakoted Bazooka Pink And Graphite Black Custom 1911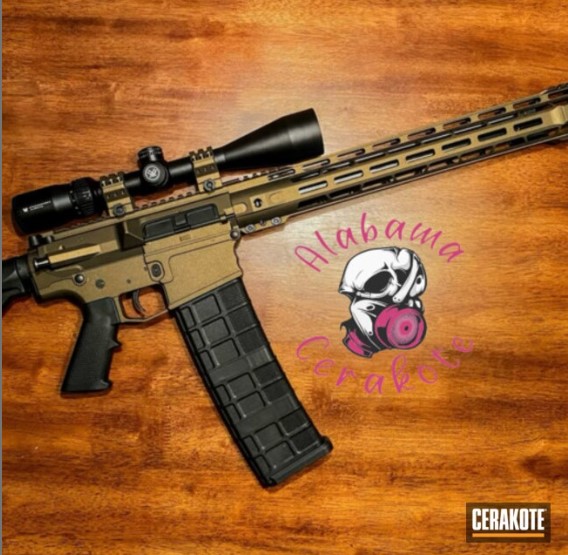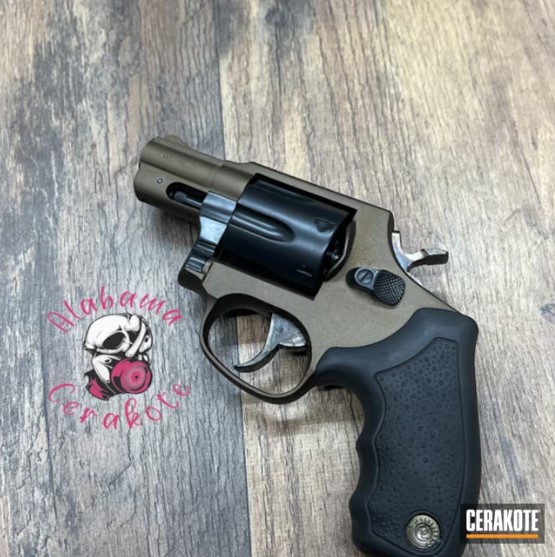 Midnight Bronze and Black Taurus Revolver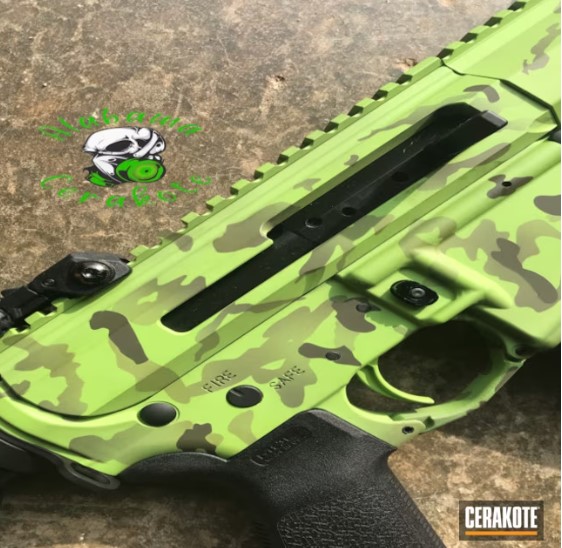 Zombie Green And Mil Spec O.d. Green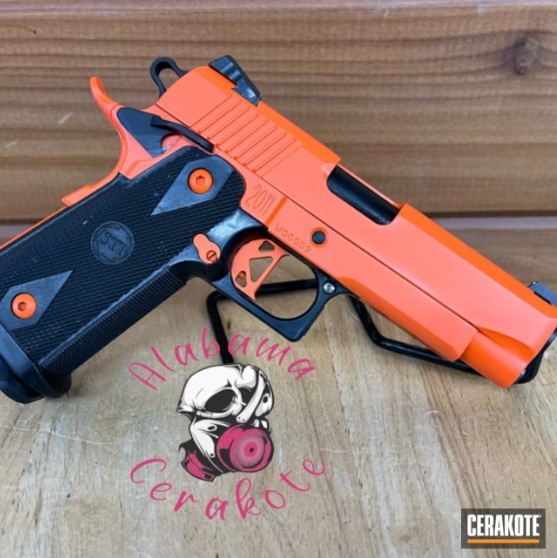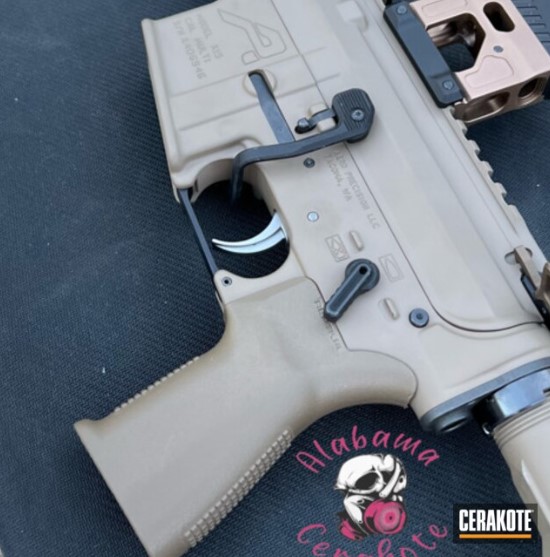 FDE on AERO Upper and Lower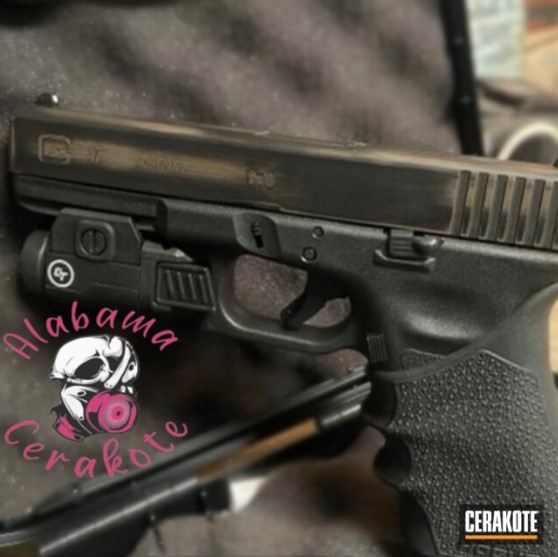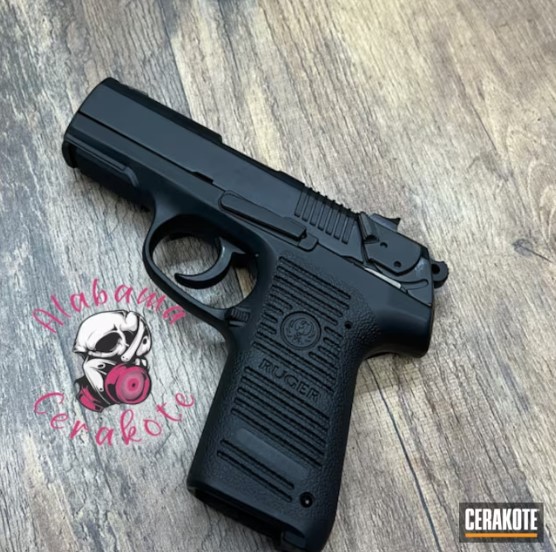 Zombie Green And Mil Spec Graphite Black P95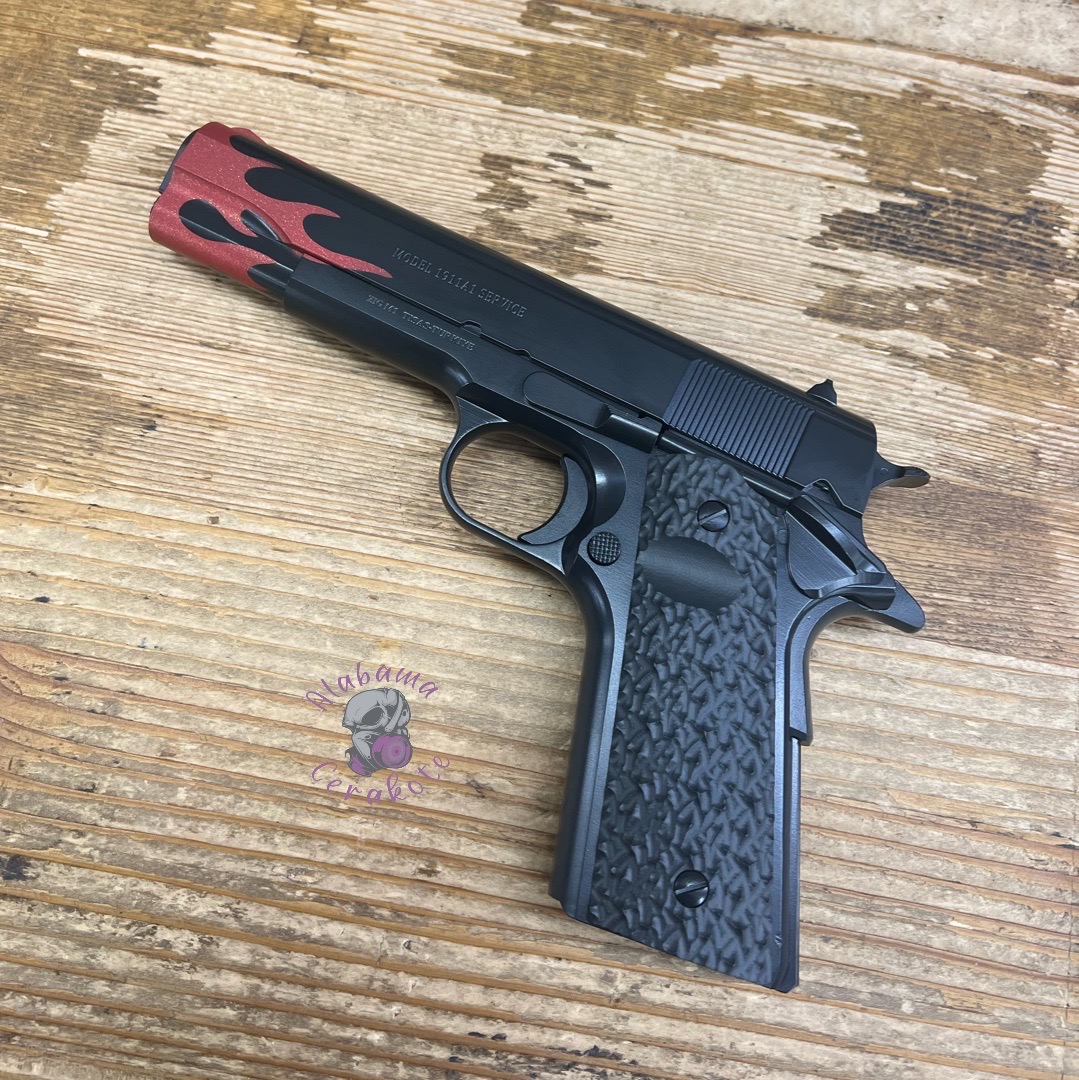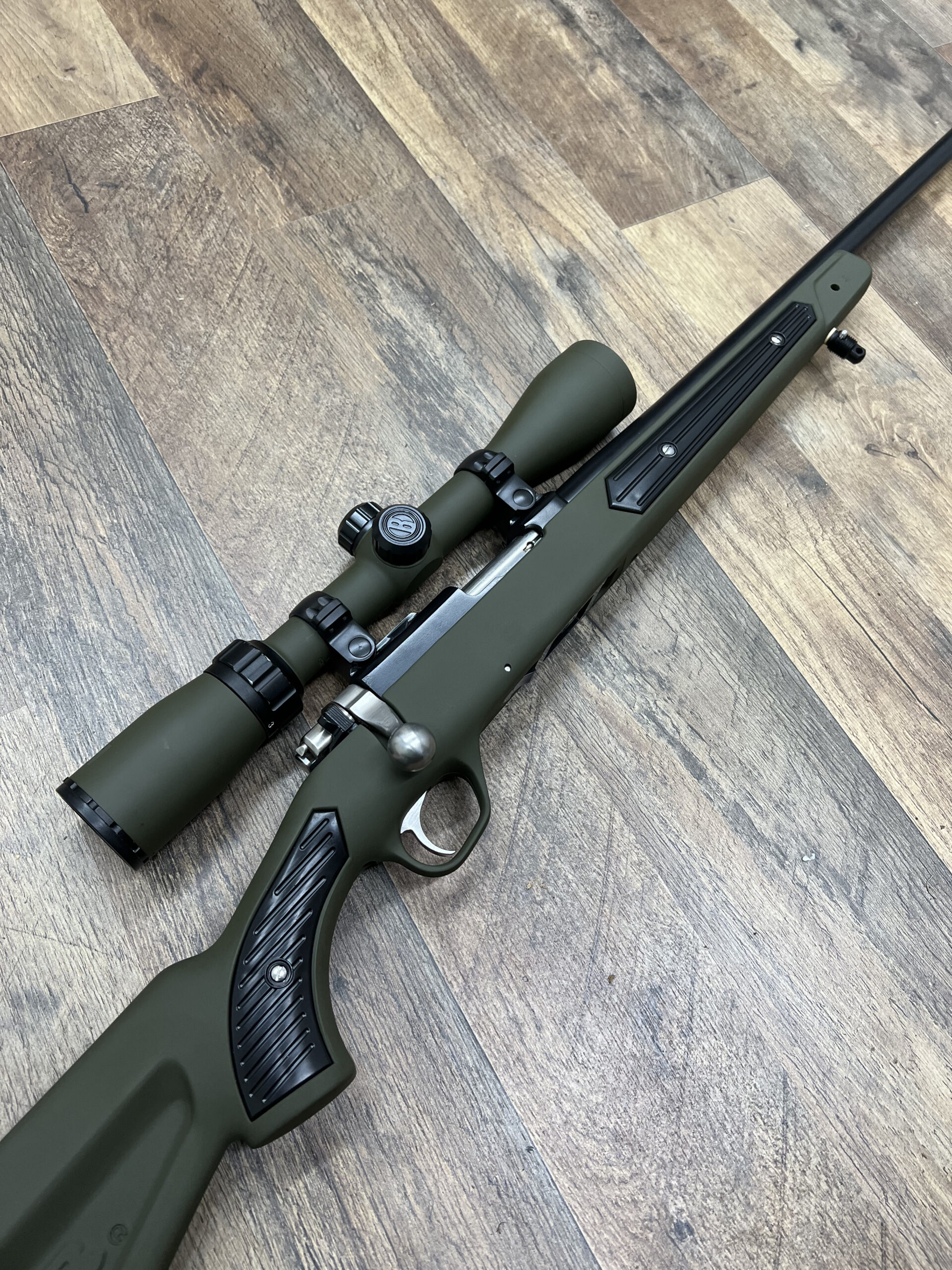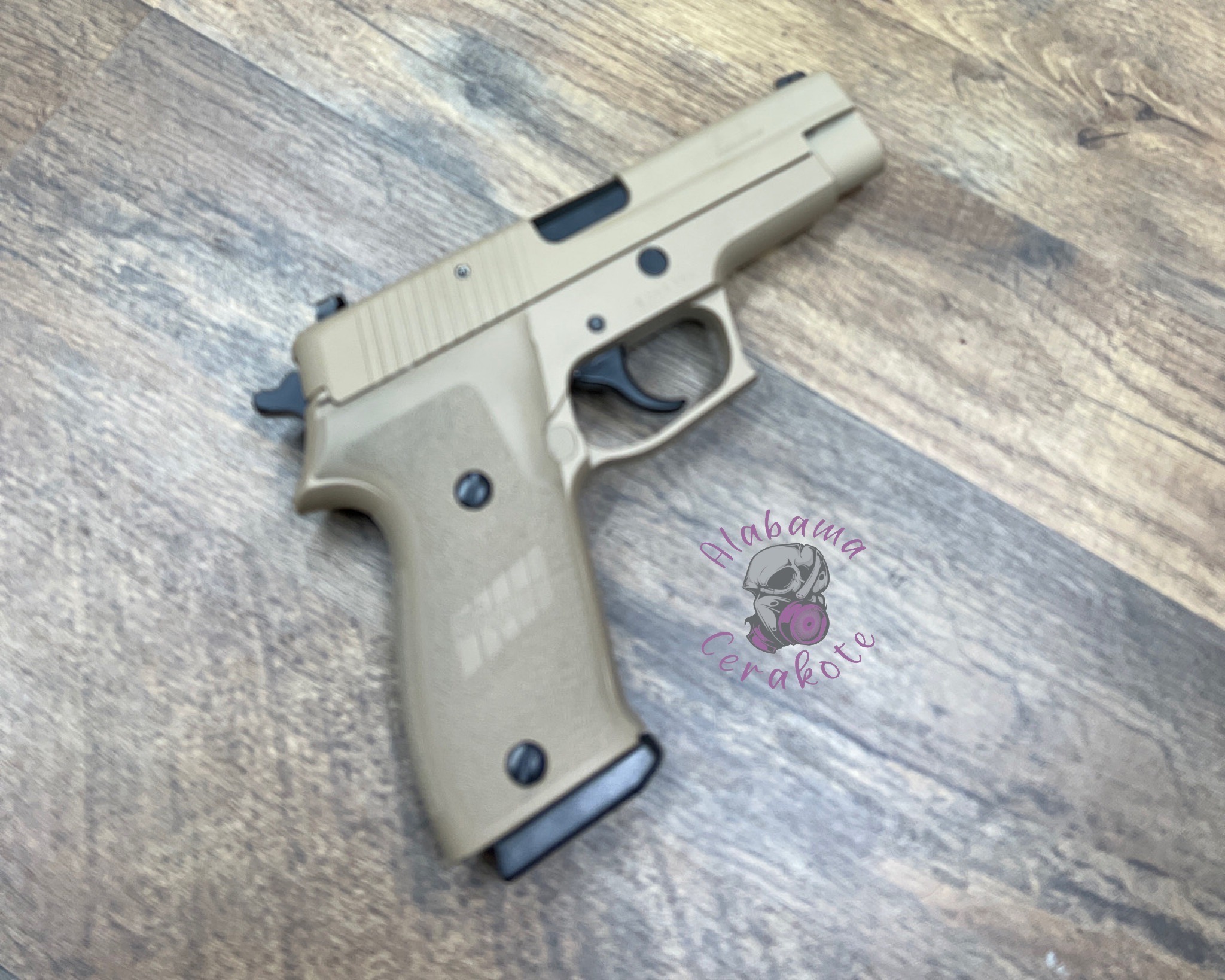 701 Highway 55 W
Falkville, AL 35622
Opening Hours
Mon - Wed    12-5 pm
​​Saturday: 10am - 8pm
​Sunday: 10am - 8pm